5 Items to Try This Spring at Y.O. Ranch Steakhouse
---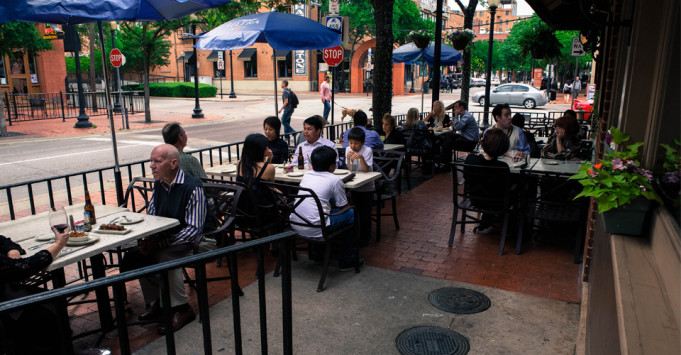 Spring is coming, and with the season comes many great things to revel about. There is the beautiful weather which encourages us to head outdoors more. There is also the extra daylight that allows us to enjoy our friends and loved ones more.
Although the first day of spring is not officially until March 20, the season usually springs a bit early for us in Texas. So, instead of hiding indoors, we urge you to get out and take in Dallas.
Steakhouse Restaurant in Downtown Dallas
There is so much to do in Dallas this Spring. Why not grab your favorite group and head to one of the best restaurants in Downtown Dallas, Y.O. Ranch Steakhouse.
Here at Y.O. Ranch Steakhouse, you can enjoy the weather and the gorgeous views by sitting on our patio. Yo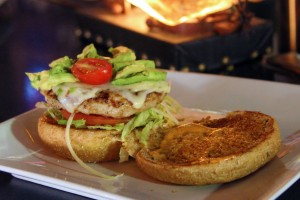 u can also choose from our delicious lunch menu or dinner menu full of steakhouse favorites. However, if you're interested in something different, we have you covered, too.
To help, here are five items we think you should try this spring at Y.O. Ranch Steakhouse. 
1) Turkey Burger
You have not tried a turkey burger until you have tried our version. Our Turkey Burger comes atop of a toasted wheat bun and includes spring mix, sliced avocado, and a side of fries. To add a kick, it also features pepper jack cheese and chipotle mayo.
2) Y.O. Club
As the restaurant's namesake, the Y.O. Club sandwich is a twist on a classic. Turkey, smoked ham and bacon are accented with two different kinds of cheese. This sandwich is made on Texas toast which is covered in delicious goat cheese sage mayo and served with a side of fries. 
3) Grilled Salmon & Spinach Salad
The Grilled Salmon & Spinach Salad is perfect for spring. This light salad is made with fresh ingredients like spinach, mushrooms, eggs, dried cranberries, toasted almonds, and flavorful red onions. Topped with perfectly charbroiled salmon and hot Italian bacon dressing, this salad is sure to become a favorite.
4) Charbroiled Salmon
If you want salmon that is not on a bed of spinach, try our Charbroiled Salmon dish. Listed as a YO Ranch Favorite, our Charbroiled Salmon is seasoned to perfection with cilantro, garlic, and sun-dried tomato butter. This favorite is served with a side of wild rice and grilled veggies.
5) Steak Salad
We, of course, had to add a little steak to the list. This salad is features grilled sirloin and mixed greens. Also featured are fried tortilla strips, tomatoes, blue cheese, red onions and our delicious garlic cilantro vinaigrette.
The great thing about this list… each item pairs perfectly with our famous wine list and cocktails. So, what are you waiting for? Grab your favorite people and head on down to Y.O. Ranch Statehouse.
To dine with us, stop by, reserve a table by calling us at 214-744-3287 or make a reservation.