Arriving in Paris
---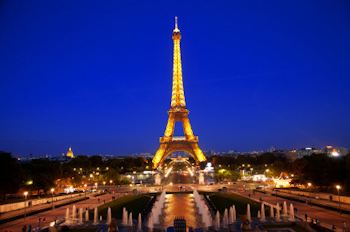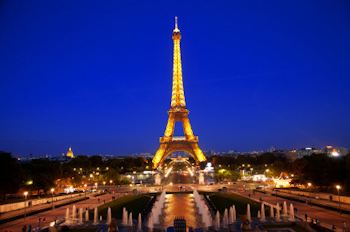 It is November the 19th and I just arrived in Paris. I had a horrible problem at the airport. They would not let my wife on the plane because she is a citizen of Thailand and she needed a visa to board the plane. When I made the reservation AA told me she just needed her green card and Thai passport. AA did give us credit for a future flight but leaving her at the airport was one of the saddest moments of my life. I will be in France alone for three weeks and am very bummed about it, but there are a lot worse places I could be for three weeks plus I have to focus on the task at hand.
Jean Claude
I got checked in to the Hotel Mercure on Champs Elysees and I should take a nap as I am mentally and physically exhausted but all I can think about is French food. I keep remembering JC1 (I call him JC1 because both French chefs I worked for were named Jean Claude) and all the agony that he put me through when I worked under him at the tender age of 16. The restaurant is still there 25 years later in FT. Worth Texas it's named Saint Emillon. JC1 however passed away 10 years ago.
I walked around about an hour day dreaming of JC1 and Ratatouille (the cartoon not the food) and finally decided to go back to the hotel and ask the concierge for a lunch recommendation. They called ahead to a place two blocks down the street with a name that I can not remember. It was a very small country French style restaurant very much like Saint Emillon.
I am not feeling too well as I am still very disappointed about leaving my wife. I had talked up Paris to her for months before the trip and spent countless hours planning things for us to do, yet here I am in the most romantic place in the world alone. I arrived at 11:30 and wondered why I am the only customer in the place. I later realized that the French eat much later than we do.
Food (What else?)
As soon as I sat down I noticed that the place had an unpleasant odor and as I was looking around saw a huge table full of cheese. Oh that smell I can't get it out of my mind. So here I am culture shocked tired and depressed so I ordered the biggest cliché of all French foods hoping to snap me out of it so I order the escargot. It was of course the best I had ever had. I then order the Monkfish (in France known as Lotte). It was on a ragout of some kind of yellow bean that I did not recognize. It was amazingly fresh and very lobster like in texture as all Monk fish is.
I think I ate 3 full baguettes and it was wonderful. You could smell it baking in the kitchen. Both French places I worked at in the states baked their own bread but other than that it's pretty hard to find fresh baked bread in there. So my first lunch in Paris was perfect and I can't wait until this evening when I will dine at a two star Michelin restaurant on the Left bank named Relais Louis. I might have Foie Gras breakfast, lunch, and dinner the entire time I am in France. This is about as good as it gets.