Know Your Beef
---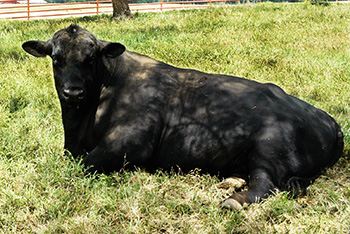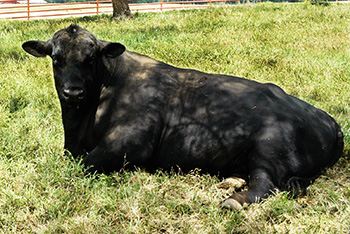 As concerns grow over the welfare of the nations beef, the question on everyone's mind is: "Where does my beef come from?". Recently there have been recalls on many beef products from stores such as Wal-Mart. With the scares in the minds of customers, it can easily take a toll on many business'.
Here at the Y.O. Ranch Steakhouse, we give you peace of mind with our choice of local Texas beef.
Where do we get our beef?
Our choice for local Texas beef is the one and only 44 Farms.
A Little Bit About 44 Farms
44 Farms began in 1909 when Sherwood W. McClaren acquired his first acreage of Little River farmland. Today 44 Farms as grown and evolved, located just outside of Cameron, Texas. 44 Farms is said to be " A place where the future is knocking at the door, but the past always has a seat at the table. 44 Farms can be found on Facebook, 44farms.com, and at 44steaks.com.
Raised on a diet of natural all-vegetarian diet of a variety of grasses, corn, and other grains. The corn and grain are both grown naturally on the 44 Farms ranch with no use of any sort of pesticide or other unnatural chemical or growth formula. Along with no hormones or antibiotics, 44 Farms minimally processes their beef with no artificial ingredients. Thus, producing a clean, all natural local Texas beef with the best marbling.
At 44 Farms, they live by a "Code of Care" for both animal and environment.
Animals
All cattle are checked multiple times each day to ensure their health and well being by quality veterinarians, whom are always available for any animal in need along with researchers from local universities bettering the health of all animals. The 44 Farms facilities are designed to provide safety to cattle and ease of movement to sellers and even the pastures full of fresh clean water. Everything done at 44 Farms is to ensure as little streets is put onto their cattle.
Environment
Managing the land enhances the ecosystem by keeping the land as few from soil degradation and invasive plant species, ensuring the health and safety of the cattle. As Stewards over the ground and surface water supplies, and through the droughts of 2009-2011, 44 Farms strives to make the smallest environmental footprint possible. They are always reminded that ranchers have dealt with environmental changes for centuries.
The Y.O. Ranch Steakhouse combined with the local Texas beef of 44 Farms, makes for one great Texas night. Take one bite into our smooth, juicy, buttery flavored steaks and you will know you chose the right One and only Texas restaurant. So if you are looking for great local Texas beef and atmosphere, then the Y.O. Ranch Steakhouse is your place to be. Hope to see you walking through our southern hospitality greeted doors soon!