More Than Just A Steakhouse
---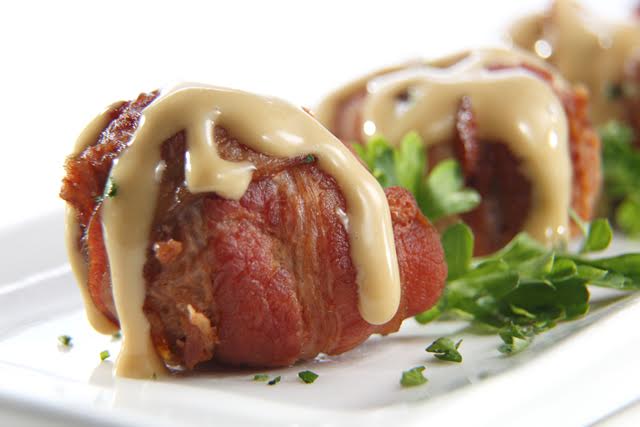 Y.O. Ranch Steakhouse is known as one of the best restaurants in Dallas. Not only is it a favorite destination for locals who want to have lunch or dinner in downtown Dallas, but it's also a favorite for those visiting the city. The Y.O. Ranch Steakhouse has daily visitors from out of town, including business executives in Dallas for conventions, all the way to SMU parents visiting their kids. For many of them it's not their first time dinning with us. With such a diverse group of patrons having lunch and dinner in downtown Dallas, it's inevitable some guests will not be steak eaters. That's not a problem at Y.O. Ranch Steakhouse. Our menu has something to satisfy everyone's taste buds. From the largest steak connoisseur to customers who prefer something different, there's an entrée for everyone to enjoy.
Wild Game Menu Choices In Dallas
The Y.O. Ranch Steakhouse is a Dallas destination for those looking to enjoy a delicious wild game meal. Each dish served has been perfected by Chef Tony Street. One of the more popular wild game meats served is venison. And one of the most popular appetizer dishes on the menu is our Louise Venison Rollups. This mouthwatering appetizer is bacon wrapped venison, jalapeno, and smoked mozzarella, grilled and brushed with molasses Dijon. Besides the amazing taste, venison is also low in saturated fat. Yet another reason some diners may choose a venison dish is its low cholesterol. Venison is just one of the many wild game choices on the menu for customers to choose from.  It's also another great reason to keep coming back to try something different.
Seafood Menu Choices for Diners in Dallas
If you're not in the mood for a steak or wild game, how about one of our many seafood dishes? The Texas summer was late arriving this year, but the heat is finally here. This kind of weather can make many people feel like having a lighter meal for lunch. Our Charbroiled Salmon is a great choice. It's served topped with sundried tomatoes, roasted garlic, cilantro butter and served with wild rice and grilled vegetables.
One of The Best Steakhouses in Dallas
Of course, there's our menu item, which legends are made of – our steak.  The Y.O. Ranch Steakhouse is one of the best restaurants in Dallas to enjoy a juicy, perfectly cooked steak for lunch or dinner. Chef Tony Street has created a carnivore's dream with a menu full of different cuts of steak to choose from.  Come try a bacon wrapped Petite Filet, which practically melts in your mouth. Or if you're in the mood, why not go for the Porterhouse or Prime Cowboy Bone in Ribeye! The Y.O. Ranch Steakhouse also serves 44 Farms all natural local Black Angus. Based in Cameron, Texas since 1909, 44 Farms Angus cattle eat a completely vegetarian diet and never receive any hormones, antibiotics or animal-by products.  If you're truly hungry and want to treat yourself, try the 44 Farms Tomahawk Ribeye Carved steak, which serves two!
So, the next time you're in the mood for steak, but someone in your party doesn't eat beef, don't worry. We're confident they'll find a delectable dish on our menu they'll love.  Feel free to ask us for more information, or make your reservation today. Enjoy lunch or dinner in downtown Dallas with us.