Mother's Day Brunch 2015 Dallas
---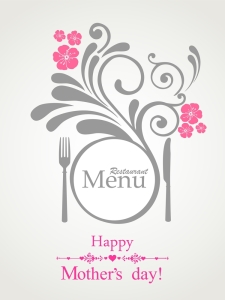 Mother's Day is May 10th this year, and we are already prepared with a fabulous Dallas steakhouse brunch menu for all the moms, wives, sisters, grandmothers, and aunts out there.
What better way to honor your mother and every other woman who had a hand in raising you than by taking her to enjoy this delicious brunch at Y.O. Ranch Steakhouse. Take the second Sunday in May to show the women in your life some appreciation for birthing and raising you, or taking care of your children and being such a strong force.
Mother's Day Brunch Menu
First Course–Meant to stick to the ribs, our Mother's Day brunch menu starts off strong with savory selections that satisfy any craving. Choose from:
Fresh Green Pea and Ham Bisque with Creme Fraiche
Y.O. House Salad with a Garlic Cilantro Vinaigrette
House Cured and Smoked Salmon
Shrimp and Grits
Second Course–These delicious plates will make any woman feel like a queen! Choose from:
Salmon Omelet–A three-egg omelet with house-smoked salmon, cream cheese and chives, garnished with caviar and sour cream.
Steak & Eggs–Filet medallions and poached eggs atop herb focaccia toast, drizzled with Hollandaise sauce.
Classic Filet Mignon–Bacon-wrapped petite filet.
Pasta & Shrimp–Angel hair pasta and shrimp tossed in a tomato basil cream sauce.
Fried Pork Chops–Served with jalapeno gravy.
Ham Steak–Served with redeye gravy.
Pecan Crusted Rainbow Trout–Served with a molasses butter.
Chicken and Waffles–Fried chicken atop a Minnesota wild rice waffle, served with agave nectar butter.
Third Course–Be sure and save some room for dessert! Select either:
Lemon Blueberry Cheesecake
Jack Daniels Pecan Pie or
Chambord Chocolate Torte with Raspberry Coulis.
Planning to honor your mother, grandmother, wife, sister, and a few more?
Be sure to reserve your table as early as you can. Mother's Day is one of the busiest days of the year for restaurants, and we don't want you and yours to miss out!
Call us today at 214-744-3287 for Mother's Day Brunch Reservations.
If you are planning for a large group or you would like to celebrate your mother(s) in a more intimate setting, Y.O. Ranch Steakhouse has private dining rooms for Mother's Day reservations available as well.
What to Do After You Celebrate with Mother's Day Brunch in Dallas
Mother's Day doesn't end when appetites are satiated. It's a full day of appreciation and as such, be thinking about ways that best allow your mom (or the mom of your kids) to be herself and enjoy the day. It can be as simple as running interference at home so the kids aren't disturbing their mom, or it could be as meticulously planned as a day-long pampering session at a spa so she can really relax. Whatever you do, make it special, tend to her needs and don't forget the card–complete with a handwritten message!
Some Other Mother's Day Ideas:
Go through old photo albums and pull out some of her favorites and use them to make a scrapbook.
Take care of some household project for your mom. If she has a tree she's been meaning to plant, plant it for her. If there's something broken under the kitchen sink, fix it for her. Show her you care by taking care of something she'd otherwise have to do herself.
Let her get away. Plan a getaway trip for the weekend and let her go all by herself, or join her. Be sure to offer flexibility in activities and hotel selections so she can get the best out of the trip and not feel obligated to do whatever you plan.
Make her dinner. Y.O. Ranch Steakhouse in Dallas is obviously taking care of brunch, but later she may feel peckish. Make her favorite meal, and serve her. After dinner, take the initiative to do the dishes right away.