Where to Eat During Autumn Conference Season in Dallas
---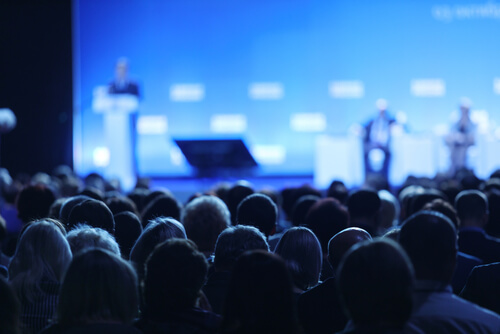 The yearly National Recreation and Park Association (NRPA) gathering is here! From October 10th to the 12th, Dallas is the backdrop for the largest member-focused organization in the realm of recreation and parks.
Kay Bailey Hutchison Convention Center in Dallas, Texas
Dallas is renowned for numerous reasons: it's an economic hub, certainly, but it's also celebrated for its exquisite dining scene. While you're in town for this significant event, you'll surely visit restaurants near the conention center in downtown Dallas for a memorable meal. No other restaurant near Kay Bailey Hutchison Convention center could be more pleased to extend a warm welcome than Y.O. Ranch Steakhouse, ready to host you with open arms.
The much-anticipated National Recreation and Park Association (NRPA) conference is right around the corner! From October 10th to the 12th, 2023, Dallas will transform into the epicenter of recreation and parks, welcoming professionals from around the world to this esteemed gathering.
As you gear up to dive into knowledge-sharing and networking, don't miss out on the delectable culinary experiences that Dallas is famous for. Nestled in the heart of downtown Dallas, Y.O. Ranch Steakhouse invites you to a dining extravaganza that beautifully complements conference events.
The Perfect Setting for an Unforgettable Dining Adventure
Dallas is more than just a bustling economic metropolis — it's a city that embraces culinary excellence, and Y.O. Ranch Steakhouse stands tall as a testament to this. Amidst the NRPA event's workshops, seminars, and networking opportunities, make sure to carve out some time to treat your taste buds to the finest Texan cuisine.
Our Dallas steakhouse offers an ambiance that strikes a balance between sophistication and warmth, creating the perfect backdrop for professionals to unwind and relish in the best that Dallas has to offer.
A Step-by-Step Guide to Elevating Your Dining Experience
Step 1: Secure Your Reservation
Before you land in Dallas, ensure you make a reservation for table at Y.O. Ranch Steakhouse. With the NRPA event in full swing, reservations fill up fast. Visit our website or give us a call to guarantee your spot for an exceptional dining experience.
Step 2: Explore the Menu
Once your dinner reservation is secured, take some time to explore our diverse menu. From mouthwatering prime steaks to expertly crafted seafood dishes, our culinary offerings embody the rich flavors of Texas. Don't forget to peruse our extensive wine and cocktail selection to perfectly complement your meal.
Step 3: Immerse Yourself in the Experience
Upon entering Y.O. Ranch Steakhouse, prepare to be transported to a western realm where flavors dance on your palate, accompanied by impeccable service with every dish. Allow our skilled chefs to take you on a culinary journey that blends the essence of Texan cuisine with a touch of sophistication.
Step 4: Connect and Network
While you relish your time at Y.O. Ranch Steakhouse, make the most of the opportunity to connect with fellow conference attendees and vendors from your industry. The inviting atmosphere of the restaurant, coupled with thoughtfully designed seating areas, provides the perfect environment for networking. This allows you to create lasting memories and foster valuable connections that extend well beyond the event itself.
Unforgettable Moments Await at Y.O. Ranch Steakhouse in Dallas
Experience professional growth and enjoyment during convention season in Dallas – expand your knowledge, build your network, and treat your taste buds to a symphony of flavors at Y.O. Ranch Steakhouse.  
Maximize every moment during your Dallas visit for the NRPA conference, the Texas Association of School Administrations or even the True Crime Podcast Convention coming to Dallas in October. Enhance your experience by reserving a table at our Dallas convention center restaurant, Y.O. Ranch Steakhouse, where delightful flavors, warm hospitality, and a vibrant ambiance converge. Remember, your trip wouldn't be complete without immersing yourself in Dallas's culinary delights.
And if you're simply seeking a relaxing and elegant date night out? Head directly to YO Ranch Steakhouse for a meal that will leave an indelible mark. We're delighted to bring you the epitome of Dallas steakhouse luxury. Reserve your table today to relish in our unforgettable flavors and culinary mastery.