The holiday of love and romance observed every February 14th, Valentine's Day is particularly special to many couples young and mature. Whether you've been dating for nine months or married for 19 years, it can be difficult to find the perfect dining destination for you and your special someone on Valentine's Day. At Y.O. Ranch Steakhouse in Dallas, we have put together a superb Valentine's Day Menu and will have the dining room set up with romantic décor to accentuate the romantic mood of the holiday.
Dallas Steakhouse-Valentine's Day Menu
The 2015 Valentine's Day Menu at Y.O. Ranch Steakhouse is designed around a romantic setting for couples with an elegant meal that includes choices to please any pallet.
The first course of the meal includes some of our highly rated dinner menu items: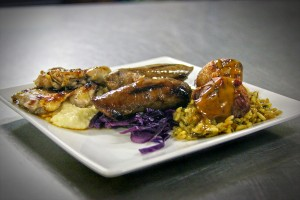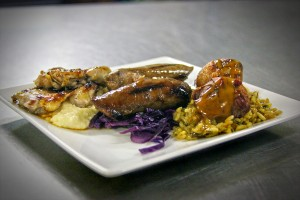 House Cured and Smoked Salmon – Traditional accompaniments including horseradish cream cheese, chopped red onion, capers, and crostini's
Y.O. House Salad – Field greens, caramelized pecans, green apples, Texas goat cheese, and tomatoes – Tossed with a garlic cilantro vinaigrette
Wild Game Trio – Quail, wild boar sausage, and venison roll ups
Seafood Bisque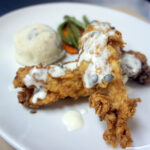 The main course includes some of our famous Dallas steakhouse recipes and other popular specialty dishes:
Filet Mignon – Filet served with roasted garlic fingerling potatoes, carrots, and green beans
Chicken Fried Lobster – Cold water fried lobster tail with a lemon caper butter cream – served with Minnesota wild rice and fresh asparagus
Grilled Salmon – Charbroiled salmon topped with a sundried tomato, garlic, cilantro butter, and served with Minnesota wild rice and fresh asparagus
Buffalo Filet Mignon – Seasoned with our special blend of spices and served with garlic fingerling potatoes, carrots, and green beans
To top off a special Valentine's Day Dinner, we've included some of our best dessert options:
Chocolate Cake & Ice Cream – Warm chocolate cake with vanilla bean ice cream and chocolate sauce
Lemon Blueberry Cheesecake – Lemon cheesecake topped with blueberry compote
With so many options in the Dallas area, it may be difficult to find and choose the best restaurant for Valentine's Day; but when you choose Y.O. Ranch Steakhouse, you are guaranteed a special night in a historic, convenient location with a unique and romantic setting. While other fine dining restaurants in the area may have a great menu full of delectable favorites, you never know what you are going to get or how much you are going to spend. The Valentine's Day Menu at Y.O. Ranch Steakhouse is a flat $125.00 per couple and we promise that you will receive outstanding service with a dining ambiance sure to romance your special someone on the holiday of love.
*Our complete a la carte dinner menu will also be available for your Dallas Valentine's Day dinner.
Valentine's Day Reservations in Dallas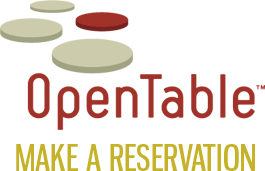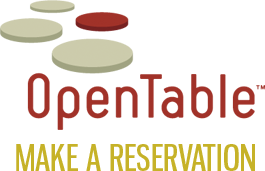 Setting up reservations for you and your special someone's Valentine's Day dinner is simple. Simply go to our Reservations Page; on this page you are given the options to either call us at 214-744-3287 to reserve a table or book online through Open Table. To the right of page, select the number of guests, the date and the time you prefer, and then press "Find a Table". You will be directed to Open Table to complete the process – It's simple, quick and easy!
Remember, the holiday of love and romance is only a few weeks away, so make your reservations now to ensure the perfect Dallas Valentine's Day dining experience for you and special someone this year!