Ingredients: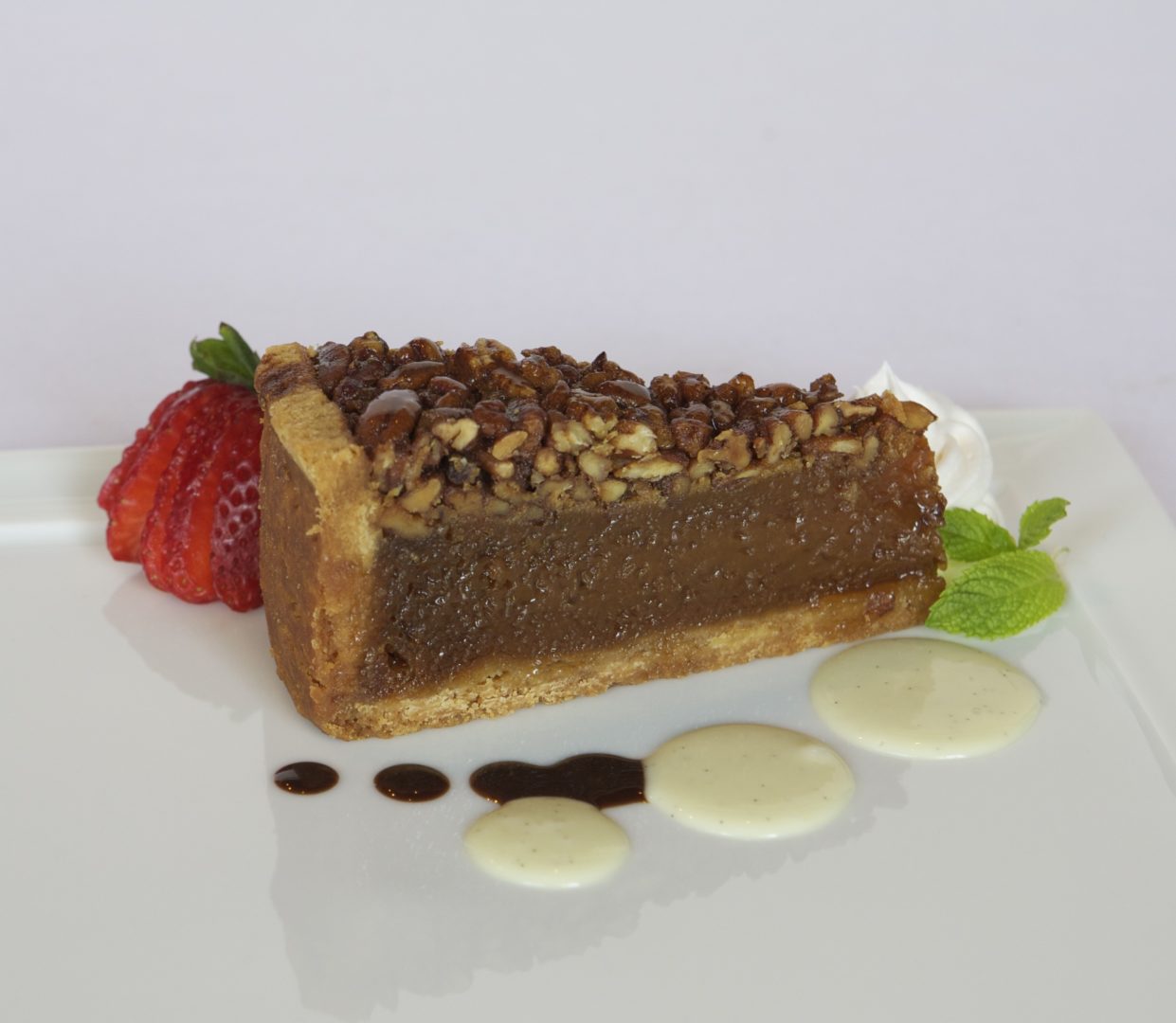 10 ½ brown sugar
2 ½ oz. butter
1 cups Light corn syrup
1½ cups Dark corn syrup
7 eggs
1/3 oz. vanilla
1/3 oz. Jack Daniels
2 cups pecans
1 ½ cups of chocolate chips
2 pie shells
Procedure:
Prepare the pie shells buy crimping the sides decoratively and spreading ½ cup of chocolate and 1 cup of pecans in each pie shell.
Cream the butter and sugar in a mixer.
Lightly beat the eggs and add to the butter/sugar mixture.
Then add corn syrups, vanilla, and Jack Daniels
Fill each pie and bake in a convection oven at 300 or a conventional oven at 350.