Exotic Wild Game Matched with Elegant Dallas Meeting Rooms
---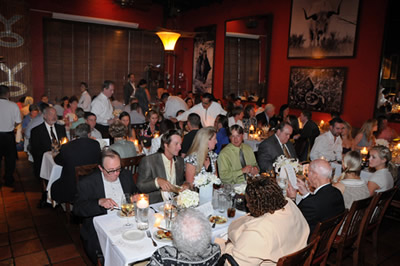 Wild game cuisine is an enticing alternative when looking for a dietary change of pace. With wild game there are multiple varieties, flavors and textures to explore! Just to name a few choices there is bison, antelope, venison, wild boar, buffalo, lamb, quail, and the list goes on and on. With options to please almost any palette, wild game is a great menu item to consider when hosting an event in one of Y.O. Ranch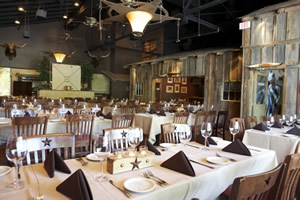 Steakhouse's Dallas meeting rooms.
Not only can wild game add variety to any diet, it also offers added health and wellness benefits, too. Did you know eating wild game is much healthier for you than eating domesticated meats?
Here are a few explanations behind the added benefits of wild game:
Leaner Meat
Wild game meat is leaner because the animals are very active in their own environment. Many people have heard the benefits of "free range" meats, but wild game meats take the practice a step further. Wild animals have the benefit of larger areas to roam, play and forage, which allows them to burn more fat and produce a leaner cut of meat.
Grass Fed
Wild animals enjoy eating their natural food source, which consists mostly of the grasses found in their habitat. A grass-fed diet is healthier than a corn fed diet because corn can lead to a fattier meat. Wild game meat is also high in "good" polyunsaturated fat, which offsets the negative impacts of "bad" saturated fats. The meat also includes high levels of omega-3 fatty acids which support a healthy heart, skin and mind in the human body.
More Protein and Vitamins
Wild game meats are a good source of protein. Because they are lower in fat, there is more protein per ounce in wild game meat than in domesticated meat. Wild game meats also contain a rich amount of vitamins and minerals like iron, zinc, vitamin E, beta-carotene and vitamin C.
Hormone Free and All Natural
One of the most essential added benefits of eating wild game is that the meats do not contain traces of added hormones, antibiotics or other drugs. Without high levels of additives, wild game takes on a much more rich and pure flavor.
While the many health benefits of eating wild game are bonus, one of the greatest benefits of all is the unique taste offered by each type of wild game meat. When planning your next event in one of the Dallas meeting rooms at Y.O. Ranch Steakhouse, consider centering your menu around one of the many mouth watering, wild game entrees prepared by Chef Tony Street. The five-star cuisine coupled with the tranquil feel of the steakhouse is the perfect combination for any event.