Dallas Downtown Restaurant
---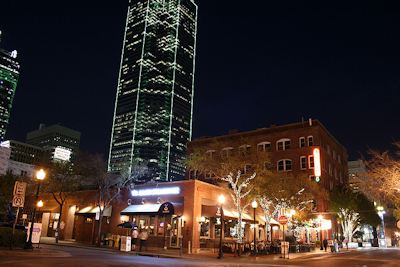 Downtown Dallas Restaurants and City on the Rise
Major airports, business hubs, creative arts, entertainment, downtown Dallas steakhouses, sports and cranes everywhere growing the city, is a small depiction of how Dallas is becoming one of the biggest cultural melting pots ranking fourth in urban metropolitan centers in the United States. Dallas has always been known in Texas as a large city but in the past 6 years it is on the rise. The areas that were simple are now being renovated, and the downtown Dallas area is thriving with community, and innovation. This trend can be seen from the downtown Dallas restaurants, events, and increasing traffic by way of foot, transit, and car. With places like the American Airlines Center, Katy Trail, Dallas Convention Center, and the Farmers Market all in such a small vicinity, downtown Dallas has it all! Whether it is a marathon, a Katy Perry concert, or a Mav's game there is always something happening in this city. "Is there something to do here?" is not the question, its actually narrowing down how to spend time with some many options.
Texas – Bigger and Better- It's True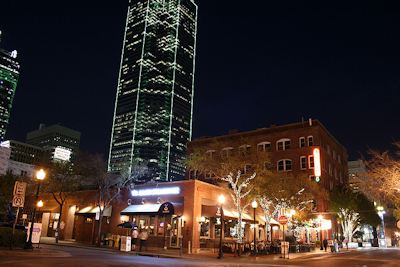 Texas is known for everything being "bigger and better" and the downtown Dallas restaurants are just that. Good food is always one of the top priorities of travelers and locals. With districts like Bishops Arts, Uptown, Deep Ellum and the West End, there are many Dallas restaurants to choose from. Downtown Dallas steakhouses, Sushi bars, Tex-Mex and brunch are just a handful of what you will find walking the streets, and more are opening every day.
Dallas West End
Right at the heart of the matter you will find The West End. A trend setting area, with a wonderful mixture of the old and new, with The West Ends history dating to the late 1800's. The West End was established due to being close to the train, allowing for major manufactures to set up. Now it is considered "a historic maker in the city." It's beauty lies within the classic red brick industrial buildings now transformed into downtown Dallas restaurants, boutiques, salons and shops! Downtown Dallas also has amazing underground communities dating far back to the prohibition area.
YO Ranch Steakhouse
One of the best downtown Dallas steakhouses located in West End, actually dates back nearly the same as the district. Y.O Ranch Steakhouse name comes from a ranch in hill county Texas that was established in 1880 with 300,000 head of cattle and 48,000 acres. On the corner of Ross and Market you may see many Downtown Dallas steakhouses to choose from, but Y.O is authentic Texas. Almost everything in the restaurant, from pictures, to a whole barn is from the ranch. (YES, they brought a whole barn all the way to the restaurant!) Partnering with some of the best ranching in Texas and Oklahoma, you will find things like buffalo, elk, phenomenal steaks, and their most recent; a mouth-watering 34-36oz bone-in Ribeye. This means you not only get a taste one of the best steaks you will find, but also of history and Texas. If you're lucky, they may even ring the cowbell while you're in.