Grill
Just the word "grill" evokes thoughts of a juicy burger or succulent steak.
The incomparable aroma of perfectly grilled meat and savory spices.
The amazing taste of tender, thick, melt-in-your mouth grilled meat.
Is your mouth watering yet?
Well, here's the recipe for achieving that perfectly grilled object of your desire…
So, what's on the grill today?
Lunch
For lunch, how about a juicy burger grilled to order with all the fixins?
Choose

from Prime Beef, Buffalo, Kobe orBeef, or grilled just the way you like it

Top it

with Cheddar, Blue, Swiss, Pepper Jack, American, or Gouda

How about

adding

some Grilled Onions, Bacon, or Portobello Mushrooms
Or perhaps a steak?  The lunch steaks at the Y.O. Ranch Steakhouse in Dallas are one of the best lunch values in all of Dallas.
Beef lovers choose from a New York Strip, Top Sirloin, Filet Mignon, Ribeye, or Chopped Sirloin,
all grilled to perfection, served with salad, potatoes and grilled veggies and all for
only $11 to $25.
But the star of the grill is the lunch Buffalo Filet Mignon – yes – the same one featured on the Food Network as "one of the best steaks in the nation," with sides, for only $23.95.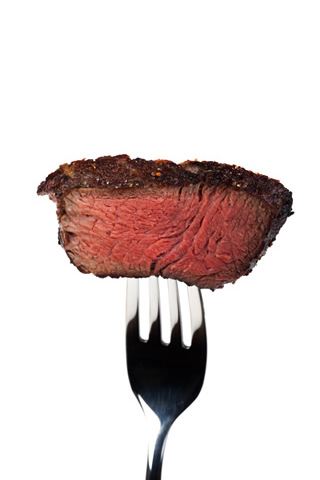 Dinner
As the day ends & thoughts turn to enjoying an evening of fine food and drink, the savory grilled steak or chops at the Y.O. Ranch Steakhouse in Dallas are the perfect dinner solution.
Starting with only the finest U.S.D.A. Prime beef, chops and wild game, the meat is hand-cut in house and seasoned with the Y.O.'s own brand of herbs and spices.
From the grill, choose from delicious, juicy, thick steaks including: Prime Top Sirloin, Filet Mignon, Prime Ribeye, Filet Dynamite with crabmeat, Cowboy Cut (bone-in) Ribeye, Prime New York Strip, and a Porterhouse.
With the largest game menu in Dallas, unique grill options include Elk Chops, Antelope, Venison, and the famous Buffalo Filet.
And, for those desiring lighter fare, but still relishing the flavor of the grill, give the grilled Salmon with coconut milk & red curry chili broth or the grilled Chicken Breast in a portobello mushroom sauce a try.
Both are sure to delight.
.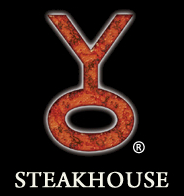 Call 214-744-3287
or book online