Pre-Show Dining at the YO Steakhouse Restaurant in Dallas
---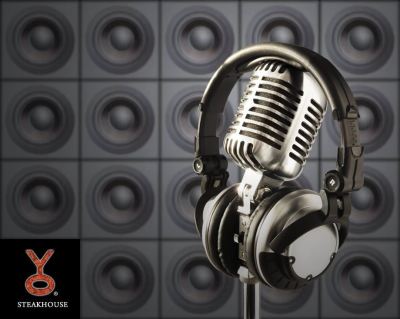 What better way to kick off a downtown Dallas evening event than with excellent food and drinks beforehand? Whether you're looking for cocktails or dinner before a concert or the game, the Y.O. Steakhouse Restaurant in Dallas is the place to be. 
Conveniently located in the Dallas West End, the Y.O. Steakhouse Restaurant in Dallas is only steps away from the Morton Meyerson Symphony Center, the Winspear Opera House, the Majestic Theatre and the American Airlines Center.
This casual, upscale restaurant in Dallas has a lively atmosphere, warm hospitality and highly-acclaimed food.  Select from an eclectic selection of appetizers, refreshing beverages and all cuts of the best steaks in town, excellent fowl and fresh fish. Whether you decide on drinks and appetizers at the bar, to dine in the sophisticated dining room, or drop back by after the show for a drink or dessert, you won't be disappointed.The service is superb, the location convenient and the food sublime.
Call 214-744-3287 or book online.
Y.O. Steakhouse Restaurant
in Dallas
702 Ross Ave at Market
Downtown Dallas