The Etiquette of Reservations in Fine Dining
---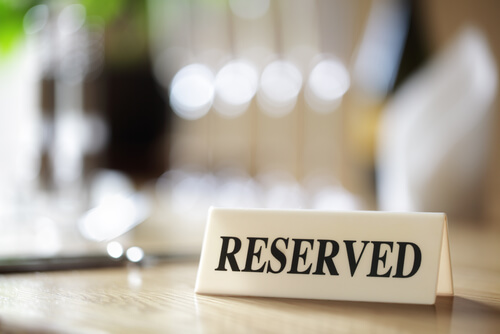 Are you looking to indulge in a romantic date night, a special Mother's Day brunch or dinner in downtown Dallas?
To ensure a hassle-free experience, it's essential to take the right steps and plan ahead for a successful night on the town.
Whether you prefer to make reservations by phone or online, here are a few more tips to enhance your experience. With these rules of thumb, you can enjoy an exceptional experience at our steakhouse restaurant in downtown Dallas.
Plan Ahead 
When it comes to Dallas steakhouse reservations, planning ahead is crucial. The best restaurants like ours tend to fill up quickly, especially during peak hours like weekends and holidays.
It's essential to make your reservation well in advance, possibly weeks or even months, to secure the table of your choice at some popular West End Dallas destination restaurants.
Communication Special Requests
When making your phone call or online reservations, be upfront about your needs, including the number of people in your party, any dietary restrictions or allergies, and any special requests you might have.
For instance, you may need to inform the restaurant you have a gluten allergy or request a table by the window. Providing this info as soon as possible helps the restaurant prepare for your arrival and ensures everyone has an enjoyable experience.
Dress Appropriately
One of the hallmarks of fine dining is the dress code. It's important to dress appropriately for the restaurant you're visiting. This could mean anything from business casual to formal attire.
At Y.O. Ranch Steakhouse, we like to keep it business casual, so everyone can enjoy our menu! If you have any questions about what's appropriate for your visit, give us a ring at 214-744-3287! Our restaurant staff is always ready to help!
Arrive on Time
Regarding fine dining, punctuality is paramount because timing is critical. Showing up on time demonstrates respect for the restaurant and staff and consideration for the other diners waiting for a table.  
If you're running a little late, it's crucial to call the restaurant and let them know you need to cancel your steakhouse reservations. This courtesy call helps the restaurant manage their bookings and allocate tables efficiently. It also allows the restaurant to prepare for your arrival and adjust its service accordingly.
Cancel with Courtesy
Life can be unpredictable, and sometimes, unexpected events may require you to cancel your restaurant reservation. In such situations, it's crucial to cancel your reservation as soon as possible.
To cancel your reservation, it's always best to call the restaurant directly. This allows you to speak with a staff member and give them a clear picture of your situation.
Canceling by phone allows the restaurant to manage its bookings effectively, ensuring it can accommodate as many guests as possible. While canceling online or via email may seem convenient, these methods are sometimes unreliable. It's always best to call.
Show Gratitude
A few simple gestures can go a long way in demonstrating your appreciation for the hard work that goes into creating a memorable, fancy steakhouse dining experience.
One way to show appreciation is by leaving a generous tip for your server. They work long hours to ensure your experience is exceptional, and tipping generously is a great way to show appreciation for their hard work.
Another way to express gratitude is with an excellent online review that shows your appreciation for the experience. This gesture shows the restaurant that you enjoyed your dining experience and provides valuable feedback.
Remember, when you leave an online review with us, you get 5% off of your next online order!
Get a Table at Y.O. Ranch Steakhouse Today
Fine dining in Dallas is an exceptional experience that requires a certain level of etiquette and nuance. From planning ahead to showing gratitude, every detail matters when making a reservation and dining in style.
If you're looking for a date night in downtown Dallas, make a reservation at Y.O. Ranch Steakhouse today. With a wide variety of delicious dishes and a charming ambiance, Y.O. Ranch is the perfect spot for a romantic lunch date or a catch-up with friends.
Are you planning a special event or celebration? Consider private dinner reservations. We offer private rooms that can accommodate up to 40 guests: perfect for a birthday party, anniversary celebration, or business dinner. Take advantage of the opportunity to experience one of the best restaurants in Dallas. Make your steakhouse reservations at Y.O. Ranch Steakhouse today!