Y.O. Steakhouse Offers An Exclusive Private Wine Dinner
---
Planning for the perfect night out with your significant other? Maybe you are hosting family or friends, and want to treat them to the best steakhouse in Dallas? Whatever the occasion, consider Y.O. Steakhouse the place to hold a fabulous, one of a kind wine dinner.
This September, Y.O. Steakhouse is partnering with Becker Family Vineyards for A Texas Fall Wild Game Wine Dinner, to celebrate Texas culture and cuisine with a four-course dinner and bouche paired exclusive with full-flavored wine from Becker Family Vineyards.
This exquisite, one-of-a-kind fine dining experience is unique to downtown Dallas, with an assemblage of cuisine hand-selected and cooked to perfection for your private dining party at the best steakhouse in downtown Dallas.
THE MENU
Your special evening will feature a delectable, superb four-course dinner and two additional bouche courses, created and crafted by Y.O. Steakhouse Partner and Chef Tony Street. The selection for your private wine dinner include Warm Arugula and Spinach Salad with Grilled Quail Medallions, Buffalo Tournedos Rossini, and Pineapple Carpaccio – all beautiful and expertly paired with select fine wines from Becker Family Vineyards.
THE RESERVATION
Y.O. Steakhouse is proud to offer this one-of-a-kind, exclusive private dining dinner for guests who wish to experience the best steakhouse and private dining in Dallas. Reservations are required and can be made by contacting Y.O. Steakhouse directly to request a table. $95 is all-inclusive in your private dining package to experience the classic, cultivated and palatable dinner at Y.O. Steakhouse on September 14th, 2016.
ABOUT BECKER FAMILY VINEYARDS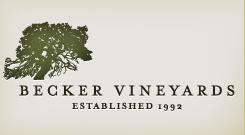 Becker Vineyards is a 10,000 square foot reproduction of a late 19th century German stone barn, a style very commonly used in Texas Hill Country.
Since establishing in 1992, and opening the first public vineyard in 1996, two expansions have taken place for Becker Vineyards, making it the largest purchaser of French and American Oak barrels in Texas. The winery is complete with 3 tanks rooms, a barrel and bottling room, and reserve tasting room. Becker Vineyards owns 46 acres of estate fruit, and owns two additional vineyards near San Angelo and Mason, Texas – totaling just over 87 acres of vines. 

The winery's philosophy is to promote "Texas wine and, therefore, Texas grown fruit." Partnering with Y.O. Steakhouse for this exclusive private dining experience brings this Texas-based vineyard a chance to showcase their award-winning, hand-crafted fine wines that pair excellently with the menu selection at Y.O. Steakhouse.
---
Y.O. Steakhouse, located in Dallas' historic West End offers the finest cuts of steaks, wild chops and fresh fish cooked to perfection in a relaxed, elegant atmosphere at the chef-owned Y.O. Steakhouse. For reservations over this unique private dinner, please contact us to reserve a table. Our hand-crafted, fine dining menu – partnered with Becker Family Vineyards – is accentuated and curated to give you the finest dining experience from all parts of Texas.