Steakhouse in Downtown Dallas Ready for DFW Restaurant Week
---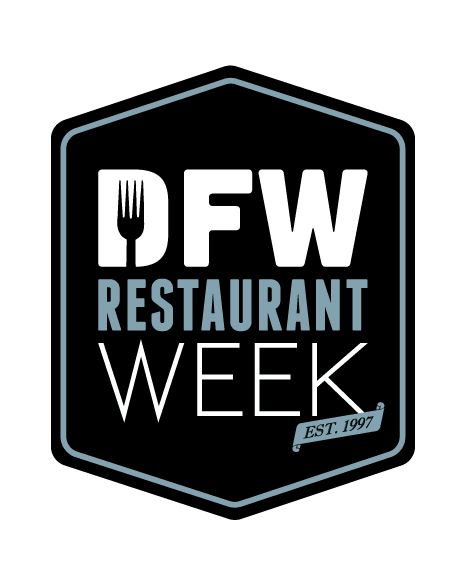 YO Steakhouse is happy to announce that we will once again be participating in one of the metroplex's favorite yearly event – the 19th annual DFW Restaurant Week! During August 15th to August 21st, at least 100 of the top restaurants in Dallas and Fort Worth will offer special 3-course prix-fixe menus.
Last year, 125 restaurants participated, leaving patrons with tons of options to choose from, and this year is estimated to be even larger. Luckily, you've got a whole week to try them all! If you're into French-inspired Texan cuisine, unique flavors, impeccably cooked steaks, wild game meat, and warm southern hospitality, our Dallas steakhouse should be at the top of your list.
WHAT IS DFW RESTAURANT WEEK?
DFW Restaurant Week is an annual event during which restaurant goers can dine at a selection of some of the best upscale restaurants Dallas and Fort Worth have to offer for a fraction of the cost. The event was originally founded by Jim White, award-winning writer, journalist, and co-founder of the popular wine and food festival Savor Dallas. His idea was simple: gather a large group of 5 star restaurants in Dallas for a prix fix extravaganza. 15 years later, the event attracts tens of thousands of foodies all over DFW. At participating restaurants, patrons can enjoy a 3-course dinner for $35 to $45. Not only does DFW Restaurant Week provide great lunch and dinner deals for Dallas and Fort Worth restaurant goers, it also benefits an amazing cause. 20% of every meal price is donated to North Texas Food Bank and the Lena Pope Home. Last year's event raised nearly $800,000!
STEAKHOUSE DFW RESTAURANT WEEK MENU 

This year's DFW Restaurant Week menu is unlike anything before. Chef Tony Street has developed a special dinner menu for DFW Restaurant Week, including many customer favorites such as Louie's Venison Roll Ups, Georges Bank Scallops, and our gluten-free Chocolate Torte served with a perfectly tart Raspberry Coulis.
Guests can also choose from many items that are not available on the regular menu, like Blue Point Oysters, Antelope Carpaccio, and Georges Bank Scallops for the 1st course, Hawaiian Walu and Venison Chops for the main course, and Pineapple Carpaccio for dessert.
The 3-course dinner is just $35, no matter what you decide to order from the menu. Guests can also upgrade to the wine program for an additional $15. Book your table ahead of time as seats will fill up quickly!
OUR DALLAS STEAKHOUSE IS OPEN FOR LUNCH OR DINNER 
Although we hope you'll stop by during DFW Restaurant Week, we would love to see you anytime of the year. We are open 7 days a week for both lunch and dinner, and offer a wide selection of dishes for both adventurous and simple palates. Enjoy your meal in our main dining room, decorated with 100-year old brick arches and iron accents, or under Texas Live Oaks on our scenic patio. We also offer private dining and event planning in our party rooms, which can accommodate anywhere from 15 to 300 guests.
Located in the heart of the West End in Downtown Dallas, we are easily accessible from all over the metroplex. Book your table today and find out why Jim O'Connor of the Food Network calls us "one of the finest steakhouses in the nation."