7 Reasons to Have Your Wedding at a Dallas Restaurant Banquet Hall
---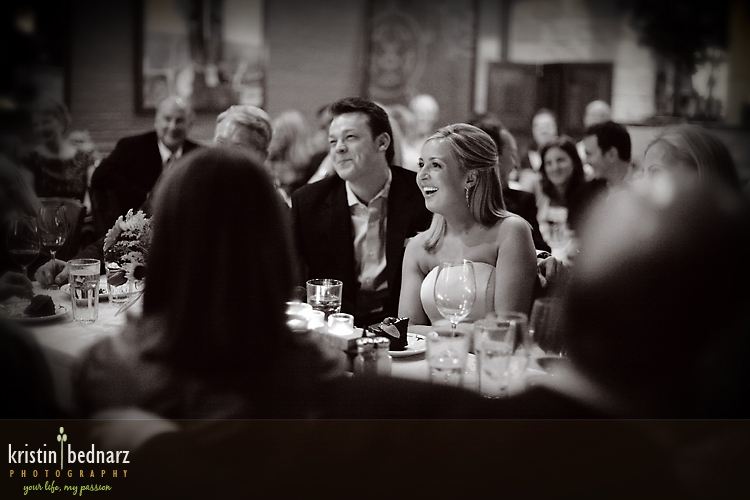 Planning a wedding can be one of the most exciting events of a person's life. However, it can also be one of the most stressful. From guest list to invitations, flowers, lighting, food, favors, and seating arrangements, there are so many different parts of a wedding that must be coordinated months – even up to a year – beforehand. One of the most important and difficult decisions of planning your Dallas wedding is selecting an event venue. While there are many local wedding venue options available, narrowing it down to one that is most suitable for your personal style and wedding theme can be a bit overwhelming. It's helpful to go into your search knowing what type of venue you're looking for.
One of the most common types of wedding venue locations is a banquet hall. Many of the best restaurants in Dallas, including YO Steakhouse, offer banquet halls for private parties and weddings. Unlike a reception hall, which is usually just a large, empty space that can be used for private events and parties, a restaurant banquet hall offers a more complete package with many benefits including privacy, delicious catering, great service staff, and ambience.
1. Privacy
Another popular wedding venue is a hotel ballroom. Similar to a banquet hall, many hotels offer catering, planning services, and standard table décor options. However, one thing that a hotel ballroom does not offer is privacy. Depending on the size of the hotel itself, it could host anywhere from dozens to hundreds of guests at any given time. These guests are free to roam around the hotel, possibly leading them to your wedding reception.
On the contrary, banquet halls offer truly private party rooms that are not accessible by anyone other than your wedding guests and service staff. Hence, you never have to fear a stranger entering and crashing the party. Even if the banquet hall you choose is a private dining room inside of a restaurant, it should be located in an area that is off-limits to patrons and usually even contains its own restroom facilities so that your guests do not have to leave the hall during the reception.
2. Delicious Food
One of the most important components of any private party or event is the food. It can take weeks of research to find the right caterer. However, when you have your wedding at a restaurant, there's no need for outside catering. The chef will work closely with you to develop a private dining menu, and may even offer to create a custom menu inspired by your taste or wedding theme.
When it comes to food, it's an area where restaurants naturally shine. Hence, when you have your wedding at a restaurant like YO Steakhouse, the food will undoubtedly be perfect. 
3. Excellent service
As one of the major components of the restaurant industry, service is another area where restaurants have a great amount of experience. Serving and attending to a large party can be a challenge for a venue that is not skilled or adequately prepared to do so. Dallas restaurants serve hundreds to thousands of patrons each day, many of which dine in large parties. Thus, based on your guest list, they will know exactly how many servers are needed. In addition, they will most likely build the service staff team with the best servers in the restaurant, guaranteeing that each of your guests is properly attended to and satisfied.
4. Unique décor
Unlike reception halls and hotel ballrooms with plain and neutral décor meant to be transformed with table linens, flower arrangements, and lighting, most restaurants are designed with unique artwork, colors, and light fixtures to create a distinctive look and ambience. With the décor already in place, there is little that you and your wedding planner need to do to dress up your venue for the occasion. However, if you wish to add your own touches, such as flowers or special centerpieces, most restaurants will allow you to do so.
5. Event planner
In most cases, Dallas restaurants with private rooms have an in-house event planner who is there to help coordinate every aspect of your wedding. This could include everything from the menu to décor, seating arrangements, schedule, wine selection, audio/visual requirements, and the layout of the room itself. This eliminates the need for a wedding planner and takes the stress out of planning an entire wedding by yourself.  
6. Great for themed weddings
Before the Internet and Pinterest, the extent of a wedding "theme" was selecting a pretty color scheme that appeared in the flower arrangements, hall décor, and bridesmaid dresses. Today, fully themed weddings are more popular then ever. Whether it's a zombie-themed wedding on Halloween or a vintage black-tie affair, couples nowadays want their weddings to be different than the rest.
Have you always dreamt of having a wedding with an authentic, elegant Texas vibe? Then the rustically decorated private rooms at YO Steakhouse, with their natural elements, antler chandeliers, and saddles, will serve as the perfect backdrop. 
7. Lower in Cost
Everyone knows that weddings are expensive. However, they don't have to send you into years of debt. In general, having your wedding reception at a banquet room in a restaurant is much more cost-effective than many other options. For example, hotels often add a hefty service charge – as much as 22% or more in Texas – to the bill. That's an additional $220 per $1,000. By selecting a restaurant private room as your wedding venue, you can spend less money on the wedding itself and more on the honeymoon!
A restaurant banquet hall is a wonderful option for a wedding venue. It provides a complete package that includes all of the essential elements for your perfect day. Take the stress out of wedding planning and visit YO Steakhouse to tour our private dining rooms and party spaces today!